As the verdict against Derek Chauvin was ruled by the court, there were chants of justice being served. However, six people being killed within 24 hours of Chauvin's verdict shows justice is a long way behind.
Most of the time these cases go unnoticed and justice often stays far from being served.
As reported by the Associated Press, six people were killed in the 24 hours following Chauvin's verdict.
Some people say Chauvin is sacrificed to hide the flaw in a deeply flawed system. The cries of police reform are still far from being brought into practice.
A 16-year-old black girl in Ohio was killed shortly after the judge read the verdict. Ma'Khia Bryant was killed by officer Nicholas Reardon in Columbus, Ohio. The National Fraternal Order of Police claimed the officer's action was "an act of heroism."
In two separate incidents in San Antonio, Texas, two men were killed. An "allegedly armed" man was confronted by two police officers on a bus. While a second unidentified man was killed after the man allegedly killed a man.
A 31-year-old in Worcester, Massachusetts was killed after he called 911 claiming he had a bomb and it will set off. Phet Gouvonvong, who was wearing body armor and appeared to have a rifle, was shot by an officer after he allegedly moved towards the officer.
On the next morning of Chauvin's verdict, Andrew Brown Jr. was killed while the officers in North Carolina were trying to serve an arrest warrant. A witness said Brown was trying to drive away while he was shot. There have been protests to have the bodycam footage of the incident to be released.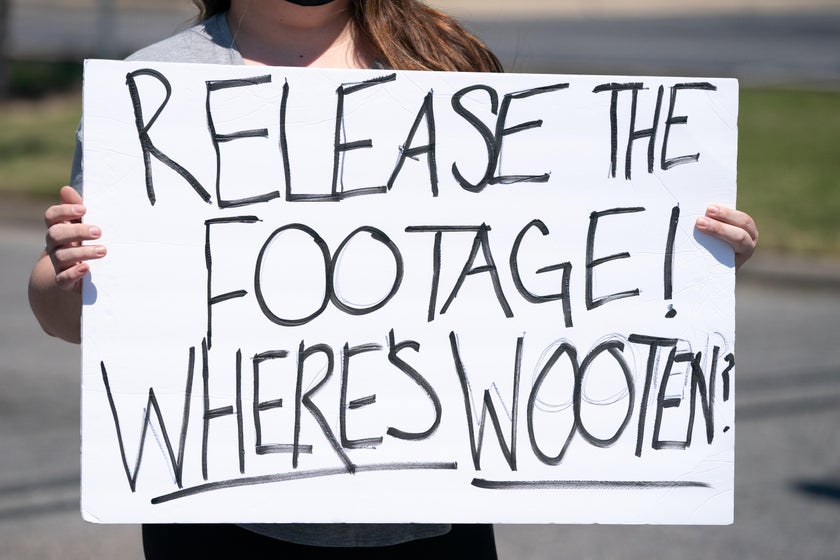 Photo: Sean Rayford/Getty Images
On the same day, a California officer killed a white man after he charged an officer with a metal pole. Officers said the unidentified man was hitting the cars with a metal pole. The man was homeless and facing mental health issues. He had been tried to get mental help several times which was never successful.
"Here's someone the police are saying was very well known to have mental health issues and was rotating through the system many times, and never got the help he needed," homeless advocate Michael McConnell told the San Diego Union-Tribune. "He's dead because our system failed him, plain and simple."
Despite these incidents, the president set by Chauvin's verdict is yet a big one. However, it should not be the end.
It still goes largely uncertain that the officers involved in these or any other (past or future) killings would be convicted.
Also from Breaknlinks ...
Publish : 2021-04-25 10:10:00