World renowned mountaineer Ang Rita Sherpa breathed last at his residence in Jorpati , outskirt of Kathmandu at 10.40 AM Monday. He was also known as 'snow-leopard'. He was aged 72.
Prime Minister KP Sharma Oli has expressed deep grief over the demise of legendary mountaineer.
"The death of Ang Rita Sherpa, who set a world records by climbing Mt. Everest 10 times without oxygen, is deeply saddening," PM Oli tweeted, " I offer my heartfelt condolences to the bereaved family and well-wishers in this painful hour. His record will be remembered forever."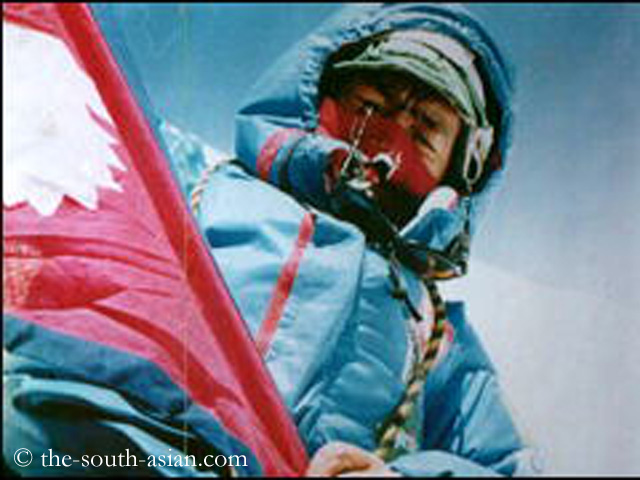 He was born in remote village of Thamo, Solukhumbu district in eastern part of Nepal in 1948. He started his job at a young age of 15 as a porter on an expedition. He has set world records of ascending worlds highest Mt. Everest 8848m) 10 times without supplemental oxygen . He also hold Guinness World Records.
Santabir Lama, the President of Nepal Mountaineering Association in his condolence message says,' It is irreparable loss in the mountain tourism of Nepal."
Similarly, several tourism fraternity and entrepreneurs expressed their deep sorrow and sympathy over bereaved family.
Ang Rita has scaled first Mt Dhaulagiri ( 8167m) world's 7th highest in 1979. He made total 19 summit succession on eight-thousanders by the end of his climbing career in 1999 including ten times on Everest, 4 times on Cho Oyu, 3 times on Dhaulagiri, one each on Kangchenjunga and Makalu writes Stefan Nestler on DW Adventure sports.
He was awarded with ' Edmund Hillary Mountain Legacy Medal' for his contribution towards conservation of the fragile Himalayan ecology on 2011.
According to close family sources, his body is kept at Sherpa monastery in Kathmandu and schedule to b cremated on Wednesday as per Sherpa ritual.
Sherpa was survived by two sons and a daughter.
Sherpa's Everest Summit history without oxygen

Date

Route to Summit

1.

5/7/1983

South Col/Southeast ridge

2.

10/15/1984

South Pillar

3.

4/29/1985

South Col/Southeast ridge

4.

12/22/1987

South Col/Southeast ridge

5.

10/14/1988

South Col/Southeast ridge

6.

4/23/1990

South Col/Southeast ridge

7.

5/15/1992

South Col/Southeast ridge

8.

5/16/1993

South Col/Southeast ridge

9.

5/13/1995

North Col/North ridge

10.

5/23/1996

South Col/Southeast ridge
Publish : 2020-09-21 21:52:34